PUBLIC ONLINE AUCTION | BIDDING CLOSES: THURSDAY, OCTOBER 29, 9:00 AM MST
THURSDAY, OCTOBER 29 | 9:00 AM MST
PUBLIC ONLINE AUCTION
MANUFACTURER & DISTRIBUTOR OF METAL PALLET RACKING, SHELVING & ELEVATED PLATFORMS

TEILHABER CORPORATION
ONLINE BIDDING CLOSES:

THURSDAY, OCTOBER 29, 9:00 AM MST
INSPECTION: 

WEDNESDAY, OCTOBER 28 FROM 9:00 AM – 3:00 PM MDT
LOCATION: 

2360 INDUSTRIAL LANE, BROOMFIELD, CO
OVER 700 LOTS OF (5) ROLL FORMING LINES INCLUDING SAMCO 28 STATION, YODER 16 STATION, LOCKFORMER 12 STATION, KNUDSON 10 STATION, KNUDSON 6-STATION, AUTOMATED PAINT LINE, PRODUCT ROLL FORMING DIES, ACCUPRESS & DIACRO PRESS BRAKES, NEW & USED PALLET RACKING, SHELVING & PLATFORMS, COMPONENTS, HARDWARE, (6) FORKLIFTS, METAL MATERIAL AND RELATED ITEMS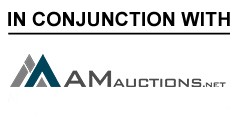 ROLL FORMING LINES (SOLD BY INDIVIDUAL LOT OR AS A COMPLETE LINE)
SAMCO ROLL FORMER, MODEL W.O. 4338-46, 28-STATIONS, 6″ STEP BEAM, SET UP FOR PALLET RACK, STEP BEAM & POST
YODER ROLL FORMER, MODEL AD-4220, 16-STATIONS, DISTANCE BETWEEN ROLLS 15″, ROLL HEIGHT ADJ 8″, STAND WIDTH 18″
KNUDSON ROLL FORMER, 6-STATION, 14″ DISTANCE BETWEEN STATIONS, 6″ ROLL STATION WIDTH, 3″ ROLL ADJUSTABLE HEIGHT, CUT-OFF STATION
KNUDSON ROLL FORMER CUT-OFF STATION, 10-STATIONS, 3″ HEIGHT ADJ, 16″ WIDTH ROLLS; 8″ ROLL HEIGHT, EXIT ROLLER TABLE, HORIZONTAL. UNCOILER STATION
LOCKFORMER ROLL FORMER LINE 12-STATIONS, 16″ W, 14 GAGE, 2″ V ADJ, 8″ POWER FEED TABLE, PNEUMATIC SHEAR, (3) PUNCH STATION FORMING TABLE, RAPID AIR FEED, STRAIGHTENER, 5 STATION, SAMCO, 60″ DOUBLE SIDE UNCOILER, 16″ WIDE
PRESS BRAKES
1997 ACCURPRESS MODEL 710010 HYDRAULIC PRESS BRAKE, S/N 4626; 100-TON X 10" CAP, 8′ BH, CNC BACK GAGE
DI-ACRO HYDRA-POWER PRESS BRAKE: MODEL 75T-8, S/N 1287289, 8′ O/A X 75 TON CAP, 6′-6″ BH
PRESSES
BLISS C-150 C-FRAME PRESS, MODEL H65777, RAPID AIR, AUTO FEEDER, 18″W
NIAGARA SS DC, MODEL BP2-200-48-42, 200 TON, 48X42" BED
BAUTAR 60 TON OBI PUNCH PRESS
BAUTAR 100 TON OBI PUNCH PRESS
PAINT LINE
CONTROLLED PYROLYSIS CLEANING/BURN-OFF FURNACE, NAT GAS, 350,000 BTU, 65″ X 109″D, 80″H, 925 FT OF CHAIN FEEDING SYSTEM, BEATTIE METAL PRODUCTS WASH & DRYING LINE: GAS DRYER, CIRCULATION, EXHAUST, 1,500 CFM; -BURNER: 2,500,000 BTU, (3) PLASTIC TANKS W/METAL CAGE SUPPORT, 35-1/2″W X 109″L X 34″D HEIGHT AT OVERFLOW, SUBMERGIBLE, 3 EACH TANK, PUMP, DOUBLE FILTER, WASH UNIT
 FORKLIFTS
CATERPILLAR T100D LPG FORKLIFT, 15,000 LB CAP, 177″ LIFT CAP, SIDE SHIFT, CUSHION TIRES
NISSAN CRGH02F35V LPG FORKLIFT, 7,150 LB CAP, 3-MAST, 160″ LIFT HT, CUSHION TIRES
DATSUN CHF03 LPG FORKLIFT, 6,650 LB CAP, 187″ LIFT HT, 3-MAST, SIDE SHIFT, TILT
HYSTER 60 ELECTRIC FORKLIFT, 6,000 LB CAP, 3-STAGE MAST, 48V, SIDE SHIFT, CUSHION TIRES
HYSTER 60 ELECTRIC FORKLIFT, 6,000 LB CAP, 3-STAGE, 48V, SIDE SHIFT, CUSHION TIRES
CHARGING UNITS
WELDERS
MILLER DELTAWELD 451 MIG WELDER, 60 SERIES WIRE FEEDER, GUN, LINCOLN IDEALARC R32-250 ARC WELDER & SQUIRT WELDER LN-7, THERMAL DYNAMICS PLASMA CUTTING, WELDING SUPPLIES, CLAMPS
SUPPORT EQUIPMENT
OVER 200 LOTS OF FINISHED PALLET RACK SHELVING & PLATFORM COMPONENTS, OVER 100 STEEL PORTABLE CARTS, TABLES, WELDING STATIONS, IRONWORK, SAWS, POWER RIVETERS, POWER HAND TOOLS, SHELVING, DESKS, COMPUTERS, FILE CABINETS, OFFICE SUPPLIES, PAINT, FACILITY SUPPORT ITEMS 
TERMS:
CASHIER'S CHECK, BUSINESS CHECK WITH BANK LETTER OF GUARANTEE, BANK WIRE TRANSFER. WE WILL ACCEPT CREDIT CARDS WITH A 4% CONVENIENCE FEE ON TOP OF THE INVOICE AMOUNT. FULL PAYMENT MUST BE MADE NO LATER THAN 24 HOURS OF WINNING BID.
BUYER'S PREMIUM:
18% FOR ALL ONLINE PURCHASES
REMOVAL:
NO LATER THAN WEDNESDAY, NOVEMBER 11. PREPPING, LOADING & TRUCKING IS THE RESPONSIBILITY OF THE BUYER.
UNITED ASSET SALES IS A FULL SERVICE, NATIONWIDE LIQUIDATION AUCTION AND ASSET ADVISORY COMPANY. FOUNDED BY ROY GAMITYAN, WE OFFER OVER 30 YEARS OF EXPERTISE IN THE REALM OF INDUSTRIAL MACHINERY AUCTION SALES ACROSS ALL MANUFACTURING SECTORS. WE OFFER OUTRIGHT CASH BUYOUTS, MINIMUM GUARANTEE AND COMMISSION PROPOSALS FOR YOUR CONSIDERATION.
CALL US TODAY FOR A FREE CONSULTATION AND SITE VISIT!